Why Rationality?


Rationality in simpler terms is the quality of being reasonable, based on facts or reason. It implies the conformity of one's beliefs with one's reasons to believe, or of one's actions with one's reasons for action.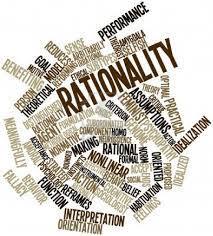 The evidence is all around you and beyond!


Drop your preconceptions, and simply look around. Rationality is about perspective....rational thinking is the ability to think out of the box, to think critically, to produce "good quality of thoughts" in certain situations to arrive at a rational decision.  

Put analytically, rational thought is the systematic extension and development of ideas, using defined rules of inference and deduction and avoiding logical fallacies, rhetorical distortions, and cognitive collapses.